AzPA Anticoagulation Certificate Program
Event Description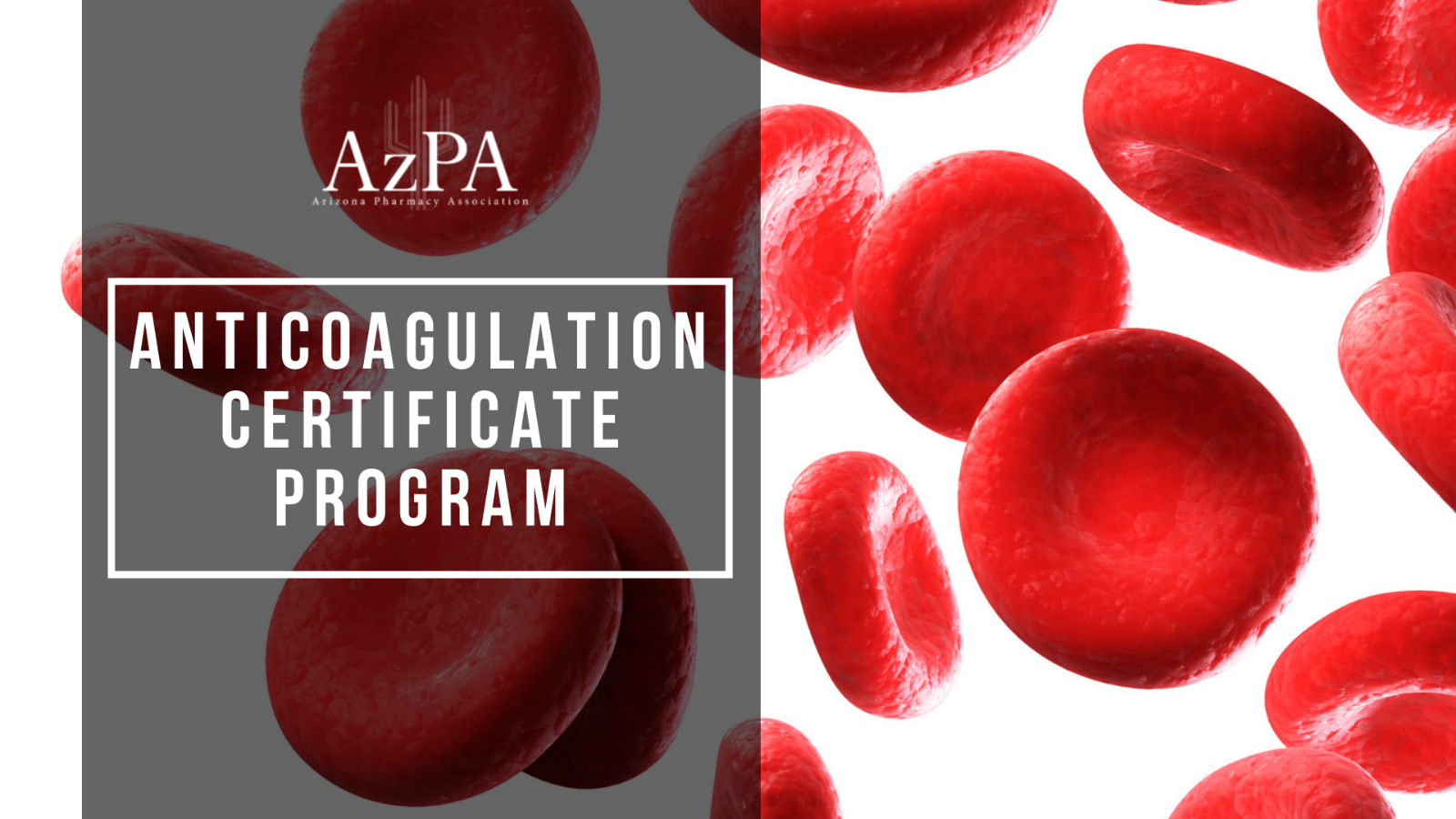 With expanded use of anticoagulant agents, the number of patients receiving these drugs has increased dramatically. Safe and effective anticoagulation must include a number of key components to avoid complications. These include careful patient assessment, an understanding of the clotting cascade and mechanisms of action of anticoagulant therapies, a detailed focus on factors which influence therapy and knowledge of current guidelines. This certificate program is a comprehensive program designed to provide pharmacists with the basic knowledge and skills necessary to care for patients taking anticoagulation therapies.
NOTE: You will need to have a computer and webcam that allows video conferencing for the duration of the session to ensure personal interaction with faculty and engagement in learning.
Save $50 by registering before October 4th! Save even more by becoming an AzPA Member.