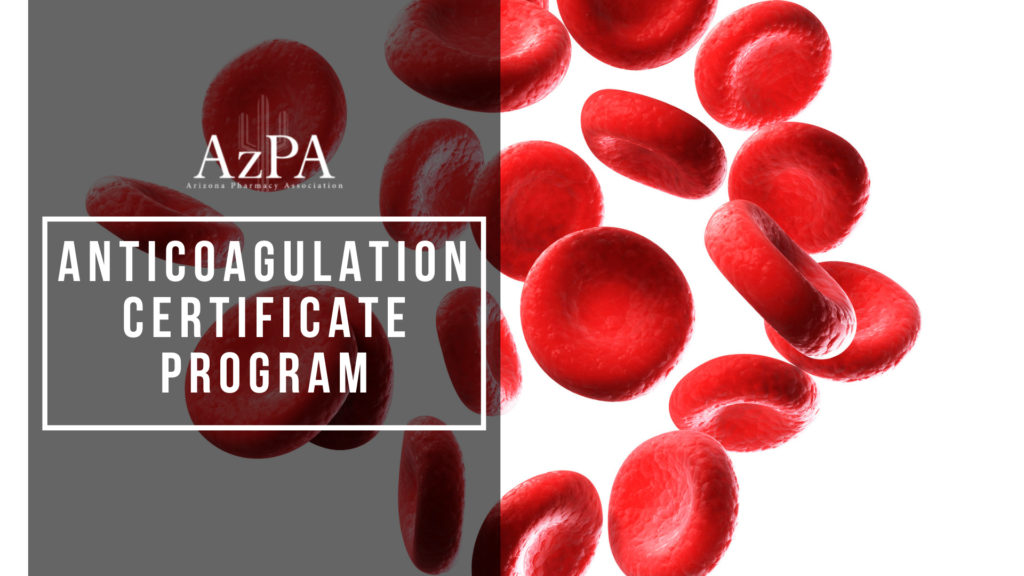 With expanded use of anticoagulant agents, the number of patients receiving these drugs has increased dramatically. Safe and effective anticoagulation must include a number of key components to avoid complications. These include careful patient assessment, an understanding of the clotting cascade and mechanisms of action of anticoagulant therapies, a detailed focus on factors which influence therapy and knowledge of current guidelines. This certificate program is a comprehensive program designed to provide pharmacists with the basic knowledge and skills necessary to care for patients taking anticoagulation therapies. 
Home Study Learning

The Home Study program is comprised of 9 modules

Successful completion of the home-study component which involes required reading, completion of study guide and passing the home-study exam with a grade of 70% or higher.

Live Seminar Learning & Post Seminar Activities

Participants will focus on the pathophysiology of thrombosis, receive an overview of ACCP Guidelines, discuss indications for anticoagulation therapy, warfarin dosing and monitoring, management of the over-anticoagulated patient and patients requiring procedure management, patient education, and patient interviewing and assessment. Participants will also learn about point-of care monitoring devices, and practice assessing patients through the use of patient cases.

Successful completion of the live seminar component involves attending the full live seminar, passing final exam with a grade of 70% or higher, and completing a final evaluation.

Certificate of Achievement

is awarded to participants who successfully complete all course requirements. 
The Anticoagulation Certificate Program has been approved for 22.0 contact hours or (2.20 CEUs). 
ACPE CPN: 0100-21-003-CP

Initial Release Date: 11/12/2021 
Planned Expiration Date: 11/12/2024
Activity Type:  Practice-based
ACPE UAN: 0100-0000-21-153-H01-P: The Home Study is a knowlege-based activity approved for 14 hours of continuing pharmacy education.
ACPE UAN: 0100-0000-21-154-L01-P: The Live Seminar is an application-based activity and approved for 8 hours of continuing education.
Learning Level: 2 — Experience with the topic is recommended, but advanced expertise or specialty practice in the subject area is not necessary. This activity will focus on expanding the learner's knowledge and application of new and/or more complex information.
Target Audience:  Pharmacists in all practice settings 
Credits will be uploaded 30 days from the live session date.  It is the participants responsibility to ensure your credits are uploaded within 60 days from the live session date.  After this time you will no longer be able to claim your CPE credit.
The AzPA Anticoagulation Certificate Training Program was developed by AzPA for pharmacists. The Arizona Pharmacy Association are accredited by the Accreditation Council for Pharmacy Education as providers of continuing education.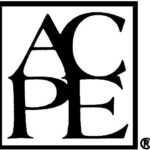 HOME STUDY MODULES:
Module 1: Venous and Arterial Thrombosis

Module 2: Parenteral Anticoagulants

Module 3: Oral Anticoagulant Therapy

Module 4: Evidence Based Management of Anticoagulant Therapy

Module 5 : Antithrombotic Therapy for Venous Thromboembolic Disease

Module 6: Antithrombotic Therapy in Atrial Fibrillation 

Module 7: Valvular Heart Disease 

Module 8: Perioperative Management of Antithrombotic Therapy

Module 9: Antithrombotic Reversal
HOME STUDY LEARNING OBJECTIVES:
Summarize current treatment guidelines.

Differentiate the pharmacology and pharmacokinetics of UFH, LMWH, warfarin, direct thrombin inhibitors, and factor XA inhibitors.

Discuss the current recommendations for indication-specific intensity and duration of anticoagulation treatment.

Summarize strategies used to manage hemorrhagic complications and HIT associated with anticoagulant therapy.

Identify appropriate methods to manage antithrombotic therapy during the perioperative time period.
LIVE SEMINAR LEARNING OBJECTIVES:
Describe the pathophysiology of thrombosis.

Given a description of a specific patient select the appropriate initiation and maintenance dose of anticoagulation therapy based upon relevant clinical information.

Demonstrate correct procedures for using point of care devices.

Recommend appropriate bridging therapies for anticoagulation management.

Describe appropriate reversal strategies for anticoagulation therapy.

Identify anticoagulation resources that can be utilized in clinical practice.

Develop a counseling plan for a patient on anticoagulation therapy.
Lindsay Davis, PharmD, BCPS, FAzPA

Kayla Kloc, PharmD, BCACP

Elisabeth Palmer, PharmD

Elizabeth Pogge, PharmD, MPH, BCPS, FASCP, FAzPA
Faculty varies at each offering check the current listing for more details. Faculty disclosures are provided within each event program listing.