"I have found that the process of discovering who I really am begins with knowing who I really don't want to be."
-Alcoholics Anonymous-
History
The Arizona Pharmacy Foundation has had the honor of providing services for the Arizona State Board of Pharmacy's Substance Use Monitoring Program since 1989. We are very proud of the work we have done to support the recovery of pharmacy professionals in the state and are excited for the new opportunity to  assist other healthcare professionals. 
 Who We Serve
All Health Care Professionals both Confidential and Board Mandated 
Pharmacists
Pharmacy Students and Technicians
Any other Healthcare Professional needing assistance
Mission
To provide assistance and monitoring to any healthcare professional with a substance use or psychiatric disorder. The goal of our program is to help the recovering healthcare professional re-enter practice as a competent professional in successful recovery.
What Makes Us Different
Our program is operated out of a non-profit charitable organization- the others are for-profit.
PAPA staff takes time to make sure you understand your Board Order and walks you through the process.
Our program fees are discounted and we can offer payment plans for those who need financial assistance.
Our Medical Director is an independent contractor and not on staff with PAPA.  What does this mean? There is a firewall between the evaluation process and any treatment or monitoring that is recommended as he doesn't provide those services on our behalf.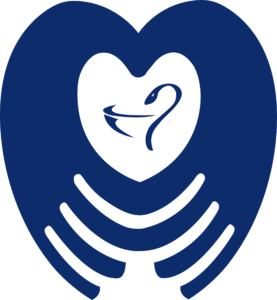 "A Partnership in Caring"
The Arizona Pharmacy Foundation PAPA program is a peer assistance program dedicated to helping health care professionals enter a safe, supported, and successful recovery. Our program has served over 200 healthcare professionals since it was established in 1989. Our trained staff helps identify, assist, support, advocate, and monitor healthcare professionals with substance use or mental health disorders.
APF is a non-profit 501c3 charitable organization which allows our program to provide unique services, such as scholarships to addiction related conferences and continuing education, volunteer opportunities to meet board mandated hours and program discounts and assistance for those participants with qualifying financial hardships. Our goal is to help raise funds through a variety of fundraisers to help offset the cost of monitoring.
We believe that healthcare professionals who have a substance use or mental health disorders should be offered the chance to enter recovery before having disciplinary action taken against their licenses.
Board Ordered Evaluations/Drug Screens
Monitoring Program Features
10-15% health care workers will be afflicted with addiction during their careers however, w

ith proper intervention these individuals can recover and be productive spouses, co-workers, employees, and health care professionals.
Total # of Program Participants
Testimonials
"I am so incredibly grateful for the PAPA program. It is the biggest help for me to stay sober. I needed that accountability and to have a community of professionals that are in the same boat. You are doing a huge service to many people struggling with addiction. I hope you know how many lives you have impacted and bettered." 
"The accountability and support provided by the PAPA program helped me not only keep my career as a pharmacist intact, but supported me in becoming a person I could admire. I encourage anyone who thinks they may have a problem with alcohol or other substances to contact them. The counselors and peer support is amazing."
"Simply put, PAPA saved my life. It provided me with the solutions I could not provide myself. I am eternally grateful to the PAPA program."
"PAPA saved my life, as well as my career. By helping me get sober, PAPA also helped me come a lot closer to the person and pharmacist I always wanted to be.  I am profoundly grateful for the opportunity I was given to participate in PAPA."
"As someone who has needed the support and help from PAPA in the past, I can say that I was provided the support, and help that I needed.  The program is run in such a way that requires honesty, accountability, and positive life skills.  This program is absolutely capable of helping anyone.  It takes a lot of work and being open to suggestions to reap the rewards, and it is so worth it.   I have seen what PAPA does in many people's lives, and I wholeheartedly support the PAPA program. Forever grateful."
"Having the ability to continue my career as a pharmacist is a true gift. I know what a rare opportunity PAPA is for me and others in the program. I know how blessed I am. Thank you from not only me, but from my children and family who have me back."
"Admitting that I am an addict was the first and most important step in changing my life for the better. Thank you to the PAPA program for giving me this opportunity to right the wrongs I have done to my family, friends, and profession."
"I was at the lowest point of my life. I made a phone call and asked for help. A friend told me everything was going to be okay and referred me to PAPA. Throughout my recovery, I have thanked my higher power for my friend and PAPA."
CONTACT US
480-207-7869 | papa@azpharmacy.org
Note: All communications are confidential