AzPA presents an innovative podcast intended for pharmacists and pharmacy technicians to obtain continuing education credit. The podcast also provides current health information and hot topics in the evolving world of pharmacy.
Podcast Episode 2:
Amber White and Kristen Snair explain their unique journeys to opportunities outside of the typical pharmacy technician role. They have held various intriguing positions, including technology safety specialist, college curriculum advisor, and an Arizona Board of Pharmacy member. Follow their stories, as they hope to inspire and empower other technicians within the pharmacy field.
The podcast is best viewed in Chrome browser.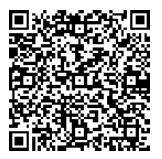 The Evolution of Expanded Roles of Pharmacy Technicians (Part 2)
In order to obtain CE for this podcast episode, you must first register with Lecture Panda.