APhA | Pharmacy-Based Cardiovascular Disease Risk Management Certificate Program
APhA's Pharmacy-Based Cardiovascular Disease Risk Management is an innovative and interactive certificate training program that explores the pharmacist's role in cardiovascular disease risk management. This practice-based activity is the first step for pharmacists interested in learning the essential skills to successfully assess risk, promote cardiovascular disease prevention, and encourage patient adherence to therapy.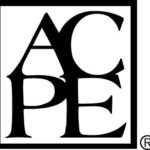 Educate pharmacists on current evidence-based treatment goals and clinical management recommendations for dyslipidemia and hypertension.
Familiarize pharmacists with important concepts related to healthful lifestyle changes that focus on cardiovascular disease prevention.
Introduce techniques and skills for encouraging patient adherence to prescribed therapies.
Ensure pharmacist proficiency in blood pressure measurement technique and point-of-care lipid testing.
Enhance pharmacist experience in applying elements of motivational interviewing with respect to medication adherence and lifestyle modifications.
The self-study modules will focus on these core areas:  

Module 1. Cardiovascular Disease Risk Assessment — Assessment of factors that put patients at an increased risk for cardiovascular disease.
Module 2. Managing Dyslipidenia — Review of pathophysiology, explanation of the recommended approach to treatment, and extensive discussion of pharmacologic options for the management of dyslipidemia.
Module 3. Managing Hypertension — Review of pathophysiology, explanation of the recommended approach to treatment, and extensive discussion of pharmacologic options for the management of hypertension.
Module 4. Lifestyle Modifications and Risk Factor Management —Discussion of recommended dietary interventions, physical activity, weight reduction, and smoking cessation.
Module 5. The Pharmacist's Role in Cardiovascular Disease Prevention and Management — Explanation of ongoing patient monitoring techniques and communication with prescribers to optimize patient self-management (including adherence and behavior change counseling).

The live seminar will focus on these core areas:

A case-based approach to cardiovascular disease risk assessment and treatment decisions, managing special situations, treating hypertension in a patient with diabetes, and lifestyle modifications and motivational interviewing.
Skills assessments on blood pressure measurement technique and motivational interviewing. Participants will be conducting blood pressure assessments on other participants.
A discussion regarding the role of the pharmacist and existing business models for cardiovascular disease risk management services.
Registration
Morning Session:

Welcome and Introductions
Cardiovascular Disease Risk Assessment and Treatment Decisions
Aspirin for Primary Prevention of ASCVD Events
Special Considerations for Management of Hypertension and Lipids in Patients with Chronic Kidney Disease or Advanced Age
Treatment Decisions for Patients with Borderline Risk
Managing Risks of Statin Therapy
Hospital Re-admissions
Lifestyle Modifications

Lunch and Networking
Afternoon Session

Motivational Interviewing
Motivational Interviewing Activity
Patient Assessment Skills
Blood Pressure Measurement Practice
Business Considerations and Practice Models
Transitions of Care Patient Case
Take Home Points, Questions, and Final Instructions
Adjournment
Course material and exams will be accessed online - In order to participate in this activity, registrants must have access to a computer with minimum system requirements:  Internet connectivity with current version of internet browsers, such as Chrome, Firefox, Safari, or Internet Explorer (V8 and above); Adobe Acrobat Reader, Flash Player 8 or higher, Windows 95, Pentium 3 or equivalent processor, 64 MB of free memory (not 64 MB total), and Audio: Sound card and speakers or earphones.  CLICK HERE for full technology requirements.