AzPA FALL CONFERENCE
Proudly Presented by the
ARIZONA PHARMACY ASSOCIATION
Through our partnership with MandatoryCE and St. Joseph's Hospital and Medical Center, AzPA is proud to jointly present the AzPA Fall Conference in conjunction with the 8th Annual Southwest Diabetes Symposium.
Earn 8.0 hours of continuing education including immunization, law and opioid CE sessions while interacting with physicians, endocrinologists, nurse practitioners, physician assistants, registered nurses, pharmacists, diabetes educators, registered dietitians, and other healthcare professionals who care for patients with type 2 diabetes mellitus (T2DM).
September 14, 2019
Westin Kierland Resort
6902 E. Greenway Parkway, Scottsdale, AZ 85254
6:30AM: Registration and Breakfast in Exhibit Area
7:55AM: Welcome and Introduction
8:00AM: Update on the Epidemiology of Type 2 Diabetes Mellitus (T2DM) in the Southwestern US, Nationwide and Worldwide
9:15AM: Strategies to Promote Lifestyle Modification and Behavioral Changes in Patients with T2DM and Prediabetes
10:00AM: Practical Tools and Clinical Guidelines for Managing Obesity as a Chronic Progressive Disease
10:30AM: Break and Refreshments in Exhibit Area
11:00AM: Update on 2019 Clinical Practice Guidelines and Evidence-Based Recommendations for Individualized Management and Treatment of Patients with T2DM
12:15PM: Managing Cardio-Renal-Metabolic Conditions in Patients with T2DM
1:00PM: Q&A Faculty Panel Discussion
1:45PM: Non-Accredited Lunch Program
2:30PM: Reducing Complications of Influenza: Update on the Use of Antiviral Agents in Vulnerable Patients
3:30PM: Welcome MAT: Managing Opioid Use Disorder
4:30PM: Law update: Review of 2018-2019 Legislative Session | Updates to Pharmacy Practice in AZ
5:30PM: Adjourn
ACPE Accreditation: 
8th Annual Diabetes Symposium | 0100-9999-19-005-L01-P/H | Release Date: 3-16-2019 | Expiration Date: 3-12-2022
Welcome MAT: Managing Opioid Use Disorder | 0100-0000-19-059-L01-P/T | Release Date: 9-14-2019 | Expiration Date: 9-14-2022
Law Update: Review of 2018-2019 Legislative Session/Updates to Pharmacy Practice in Az | 0100-0000-19-060-L03-P/T | Release Date: 9-14-2019 | Expiration Date: 9-14-2022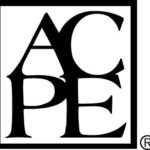 The Arizona Pharmacy Association is an Accredited Provider of Continuing Pharmacy Education by the American Council for Pharmacy Education.

At the conclusion of these activities, pharmacists should be better able to:
Identify current statistics and future projections for type 2 diabetes mellitus (T2DM) in Arizona, the southwestern US, nationwide, and worldwide.
Explain CMS' RAF/HCC point system that adjusts CMS payments and identify current reimbursable diabetes care services to improve quality of care, patient outcomes, and augment comprehensive diabetes management.
Develop lifestyle modification goals based on individual preferences to facilitate behavioral changes in patients with T2DM and prediabetes.
Recognize obesity as a chronic progressive disease and utilize evidence-based management strategies to support weight loss goals in patients with T2DM.
Review the updated 2019 AACE/ADA guidelines and apply best practices and evidence-based strategies for the individualized treatment of patients with T2DM.
Describe the links between cardiovascular, renal, and metabolic disorders, and the clinical management of these overlapping diseases and potential complications
Identify appropriate candidates for antiviral therapy based on risk for influenza-related complications, in accordance with current guideline recommendations.
Determine the need for influenza treatment based on patient signs, symptoms, and accurate interpretation of appropriate diagnostic tests when necessary.
Evaluate the latest safety and efficacy data for novel antiviral treatment to determine its role in the influenza treatment paradigm.
Interpret the statistics and trends in the nationwide opioid epidemic
Describe the pathophysiology associated with the development of opioid dependence and opioid withdrawal and the receptors involved.
Compare and contrast the recommended medications used in opioid use disorder
Identify pharmacists' roles in development and management of medication assisted treatment in an ambulatory care setting.
Describe new Arizona pharmacy laws that impact the practice of pharmacy
Speakers
Mark Boesen, PharmD, JD
Jason E. Bowling, MD
Annette De Santiago, PharmD
Kamlesh Gandhi, PharmD
Mary Ann Hodorowicz, RD, MBA, CDE
Philip Levy, MD, MACE
James S. Lewis II, PharmD, FIDSA
Pablo Mora, MD, MSc, FACE, CDE
Roberto Ruiz, MD, FACP
Jennifer Stanislaw, PharmD
Virginia Valentine, APRN-CNS, BC-ADM, CDE, FAADE
Krishnaswami Vijayaraghavan, MD, MS, FACC, FACP, FNLA, FHFSA
Member Prices 
Pharmacist: $50
Technician/Associate: $30
Student: $15
Non-Member Prices 
Pharmacist: $65
Technician/Associate: $45
Student: $25
NOTE: Registration includes Breakfast and 2 Refreshment Breaks & Lunch  
Continuing Education Credit
CE Hours: 8.0
CE Units: 0.80
Accreditation: The Arizona Pharmacy Association is accredited by the Accreditation Council for Pharmacy Education as providers of continuing education.
Westin Kierland Resort & Spa 
6902 E. Greenway Parkway
Scottsdale, AZ 85254
Phone: (480) 624-1000
Provided in Partnership with